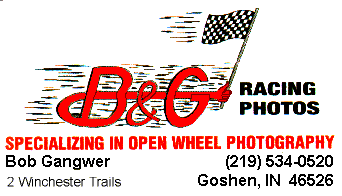 ---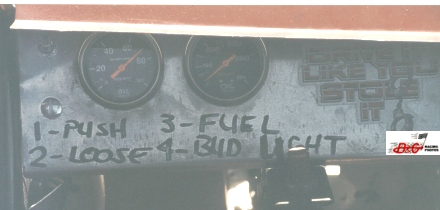 Sometimes, Hannibal, NY driver Howie Page needs some help remembering which finger to hold up!
---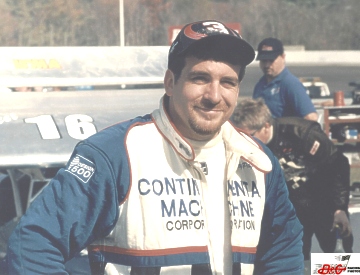 The Jersey Jet was flyin in the Boisvert #66 on Saturday. Joey Payne won his heat but had to start at the rear of the field on Sunday due to a flat tire that had to be changed. He wasn't doing too much smiling after that.
---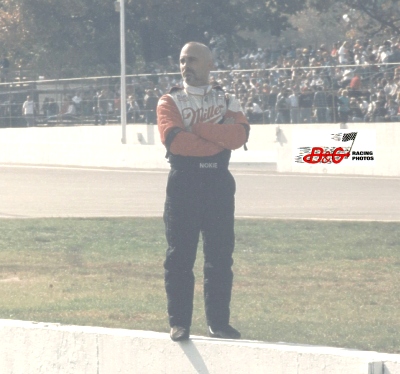 Nick Fornoro, JR uses the pit wall to get a better vantage point.
---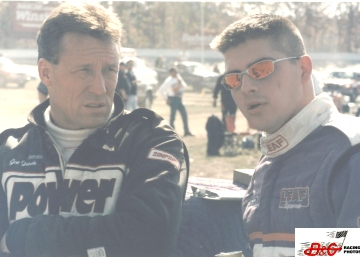 2000 ISMA Driver of the Year, Joe Gosek has a chat with young gun Joey Hawksby before slow laps Sunday.
---

Do you want some 8x10s? Email your requests here!