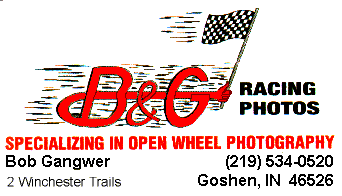 ---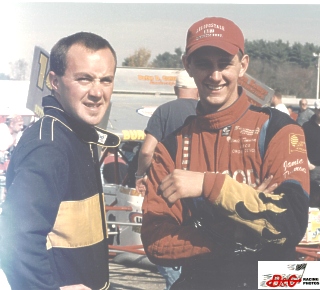 Here's a couple more up and coming stars on the ISMA trail. Jamie Timmons (on right) is in his second year of driving the Howie Lane #27 while John Gambutti has only run a super a few times in his life. He drove the Martel Motorsports #44 which he then purchased for next season.
---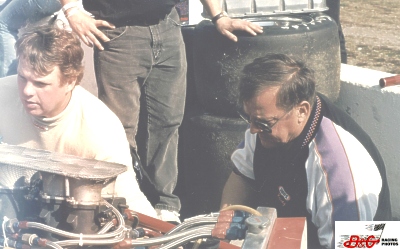 Here's father and son J. Scott and Jim Martel trying to figure out the engine problems on the #14. Scott ended up starting the main then pulling in to give him enough points to secure a 19th place finish in the season points race.
---

Do you want some 8x10s? Email your requests here!