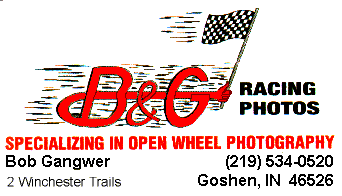 ---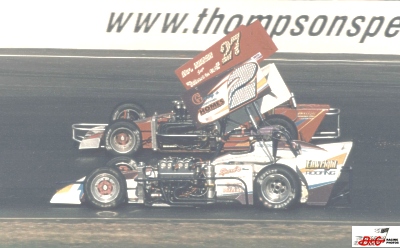 While Howie Page had a big lead built up there was a great battle for second between Jamie Timmons, (Lane #97) and Joey Hawksby, (Hawksby Duece).
---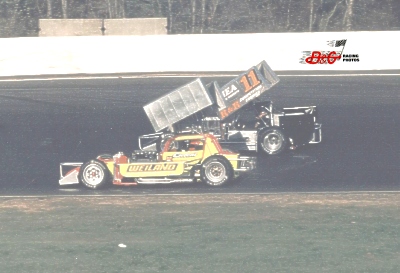 Then as Perley, (Miller #11) started to fall back, "Liquid" Lou Cicconi, (Cicconi #75) began his charge to the front.
---

By this time Page, (Page #18) was into the lapped traffic and Hawksby, (Hawksby Duece) had started to catch up. Here they go around the #7 of Eric Lewis.
---

Do you want some 8x10s? Email your requests here!