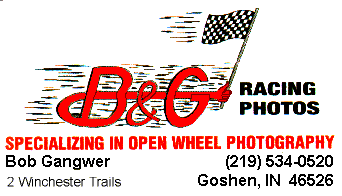 ---
The Paul Dunigan team of Pelham, NH driver Russ Wood, (#29) and Oswego, NY veteran Joe Gosek, (#29) follow Chris Perley in the Vic Miller #11 before the start of the feature.
---

The Steve Miller cars of Randy Ritskes, (#16) and Jimmy Shirey, (#76) line up behind #58 Jamie Letcher and #44 John Gambutti and are followed by #72 Greg Furlong.
---

Here's a site that we all love to see. The starting field for a supermodified race!
---

Do you want some 8x10s? Email your requests here!